14-Day Free Trial on All Dealer Accounts
Dealers, manage your inventory and reach buyers on the social web!
Web Based Inventory Management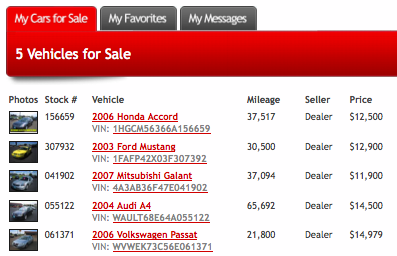 Host your inventory in the cloud and access it anywhere you have a computer and an internet connection.
Get a holistic view of your lot as soon as you log in to the system. Our web based admin console loads fast, works smart, and provides useful data all in one place!

We Love Media!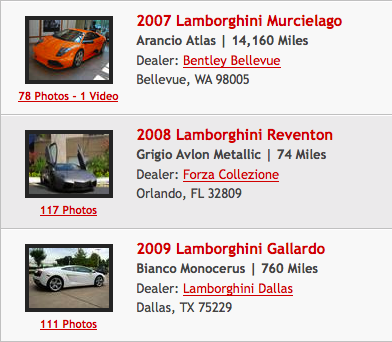 We are the only dealer inventory service that has no limit on the number of pictures you can upload. If you need hundreds of pictures to sell your classic or exotic car, we will show your entire gallery in our classifieds without limitations!
We also support a number of video formats in our system including YouTube and Vevo. If your video provider isn't currently supported, just let us know and we'll set it up.

Dealer Branded Lead Forms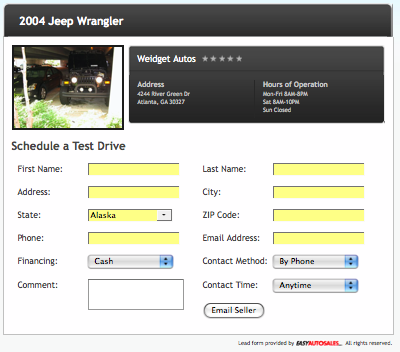 Whether your ad is on EasyAutoSales, Craigslist or any of our partner sites, you can get better leads by requesting important buying intent and contact information up front.

Your Inventory Spread Across the Web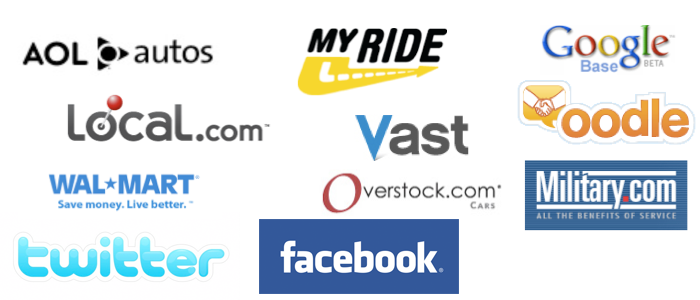 Join the Discussions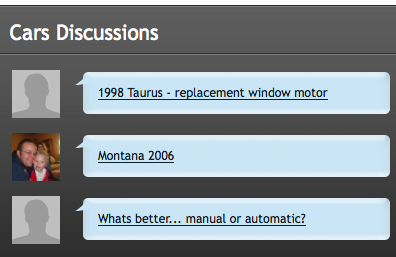 Reach potential buyers in the social web by communicating with them one-on-one. Help answer questions, share videos and promote your brand. As a leader of the social web marketing, your efforts will be rewarded in our network!

14-Day Free Trial on All Dealer Accounts
Pick a plan and start selling in 2 minutes! No hassles. No contracts.
How does the 14-day free trial work?
If you try our service and cancel a paying plan within 14 days of signing up you won't be charged a thing. If you choose to cancel your account in the future you will never be charged again, but you are responsible for charges already incurred up until your cancellation. Refunds can not be issued after your initial 14 day trial and we don't prorate for partial months.
Do I have to sign a long-term contract?
No. EasyAutoSales Dealer Solutions is a pay-as-you-go service. There are no long term contracts or commitments on your part. Simply pay month-to-month. If you cancel, you will be billed for the current month, but you won't be billed again.



Do I get a 14-day free trial if I upgrade?
If you upgrade from a free account to a pay account you are not eligible for the 14-day free trial. The 14-day free trial on paying plans only applies if you sign up for a paying plan now. You can always downgrade or change plans later if you choose.
What types of payment do you accept?
Currently we accept Visa, Mastercard, American Express and Discover Card. We do not accept PayPal. At this time we only accept payments online so we will not be able to accept a P.O., invoice you, or take an order over the phone.